Detailed Item Info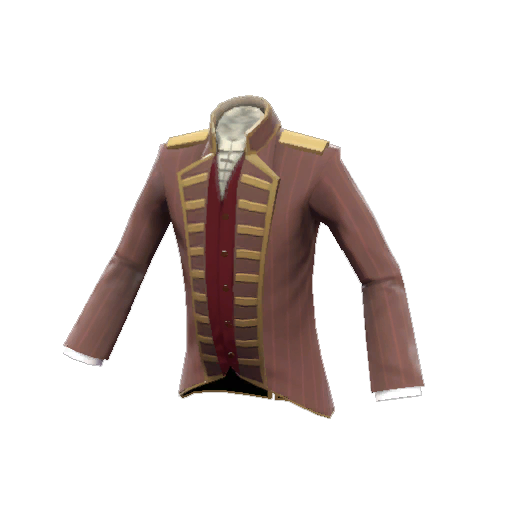 Genuine Distinguished Rogue
Level 1 Apparel
This coat does so much of the heavy lifting to make you look like a
sophisticated man of espionage, you won't need to wear anything else
at all. Watch those heads turn the next time you attend a fancy gala
completely nude except for a coat. So jealous. How about that guy
calling the police? Is HE jealous? Yeah he is.
Item Definition Index: 879
Item ID: 5050672880
Original ID: Same
Origin: Steam Purchase
Backpack Slot: 118 (page 3, row 2, column 8)
Equipped: No
Did you know the backpack view settings you set in the
Account / Settings page
(such as showing unusual effects) also apply here?
Item History
| Name | Item | Item Id | Date Acquired | Date Traded/Deleted |
| --- | --- | --- | --- | --- |
| In-Game: Warhammer: Vermintide 2 | | 5,050,672,880 | August 28, 2016, 02:26:47 GMT | N/A |
Note: Dates acquired and deleted refer to the time that TF2Items.com discovered the item inside of or missing from the player's backpack. Only players that have had their backpack viewed on TF2Items.com and have public profiles have been included in the search.
Created by: Tony "Drunken F00l" Paloma from SourceOP.com
Page generation time: 0.3618sec