Detailed Item Info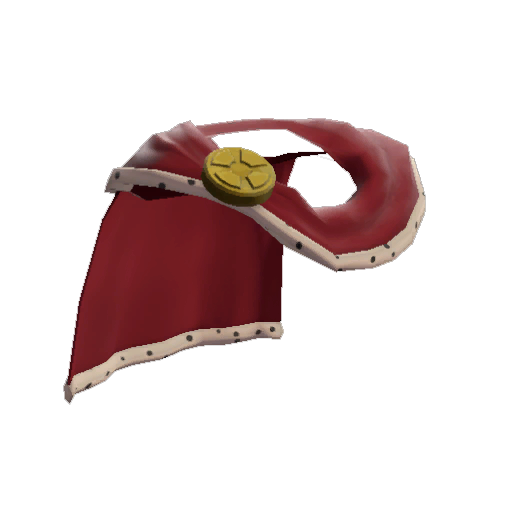 Genuine King of Scotland Cape
Level 1 Cape
Capes are worn by only the most prestigious individuals. Kings.
Dracula. Teenagers pretending they're wizards. Now you can join their
illustrious ranks with this King of Scotland Cape. Wear it with pride,
and make those prepubescents proud.
Item Definition Index: 874
Item ID: 3531726691
Origin: Steam Purchase
Backpack Slot: 455 (page 10, row 1, column 5)
Equipped: No
Did you know the backpack view settings you set in the
Account / Settings page
(such as showing unusual effects) also apply here?
Item History
Name
Item
Item Id
Date Acquired
Date Traded/Deleted




Last Online: 36 minutes ago

3,531,726,691
February 18, 2015, 10:01:07 GMT
N/A




Last Online: 12 weeks ago

3,245,982,770
December 10, 2014, 21:56:21 GMT
February 16, 2015, 17:05:27 GMT




Snooze

3,109,259,587
November 1, 2014, 23:19:33 GMT

December 10, 2014, 21:56:21 GMT


This item potentially still exists.
Check the user's backpack to verify.




Last Online: 24 weeks ago

2,274,636,174
March 29, 2014, 03:25:30 GMT
August 27, 2014, 12:21:07 GMT
Note: Dates acquired and deleted refer to the time that TF2Items.com discovered the item inside of or missing from the player's backpack. Only players that have had their backpack viewed on TF2Items.com and have public profiles have been included in the search.
Created by: Tony "Drunken F00l" Paloma from SourceOP.com
Page generation time: 3.8618sec