Detailed Item Info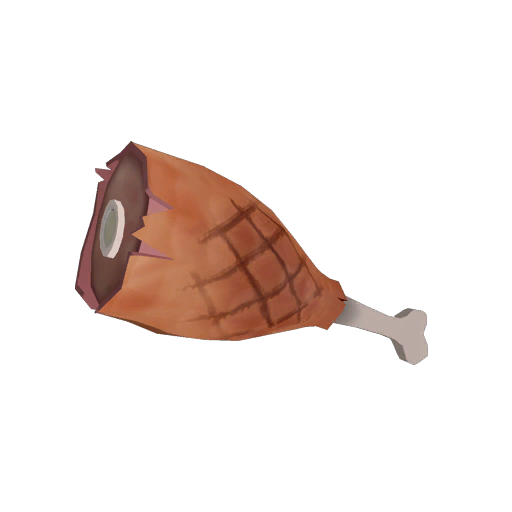 "Isn't this a bit "Hammy""
Level 5 Pork Product
This makeshift classic is a prison staple. Simply take any common,
everyday prison item, like a toothbrush or ham, whittle it to a point,
and use it to shiv snitches waiting in line at the commissary for a
second helping of ham and toothbrushes.
Item Definition Index: 1013
Item ID: 1798220853
Origin: Steam Purchase
Backpack Slot: 577 (page 12, row 3, column 7)
Equipped: No
Did you know the backpack view settings you set in the
Account / Settings page
(such as showing unusual effects) also apply here?
Item History
| Name | Item | Item Id | Date Acquired | Date Traded/Deleted |
| --- | --- | --- | --- | --- |
| In-Game: Grand Theft Auto V | | 1,798,220,853 | July 27, 2014, 16:44:29 GMT | N/A |
Note: Dates acquired and deleted refer to the time that TF2Items.com discovered the item inside of or missing from the player's backpack. Only players that have had their backpack viewed on TF2Items.com and have public profiles have been included in the search.
Created by: Tony "Drunken F00l" Paloma from SourceOP.com
Page generation time: 2.2916sec