Detailed Item Info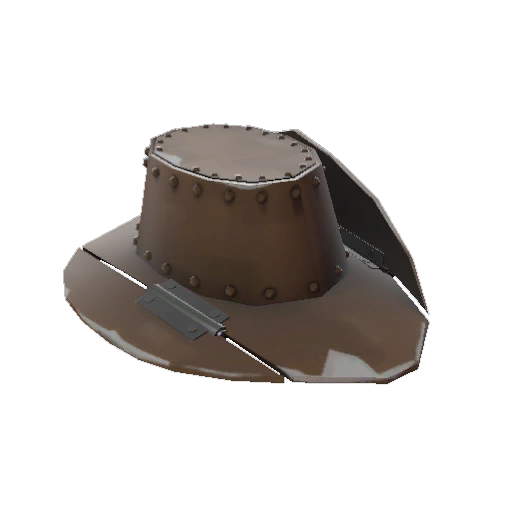 The Bolted Bushman
Level 48 Hat
A hat says things about its wearer. Fedoras? Mystery, danger, and hard
drinking cool. Deerstalkers? Pipe smoking, cunning, and raw intellect.
The Bolted Bushman will show your friends and foes alike that you are
steely, hard and... full of bolts we guess. You know what, some hats
only need to say two things.
Item Definition Index: 847
Item ID: 3194477659
Origin: MvM Squad surplus reward
Backpack Slot: 290 (page 6, row 4, column 10)
Equipped: No
Did you know the backpack view settings you set in the
Account / Settings page
(such as showing unusual effects) also apply here?
Item History
| Name | Item | Item Id | Date Acquired | Date Traded/Deleted |
| --- | --- | --- | --- | --- |
| Last Online: 8 hours ago | | 3,194,477,659 | November 18, 2014, 04:37:34 GMT | N/A |
Note: Dates acquired and deleted refer to the time that TF2Items.com discovered the item inside of or missing from the player's backpack. Only players that have had their backpack viewed on TF2Items.com and have public profiles have been included in the search.
Created by: Tony "Drunken F00l" Paloma from SourceOP.com
Page generation time: 1.0921sec