Detailed Item Info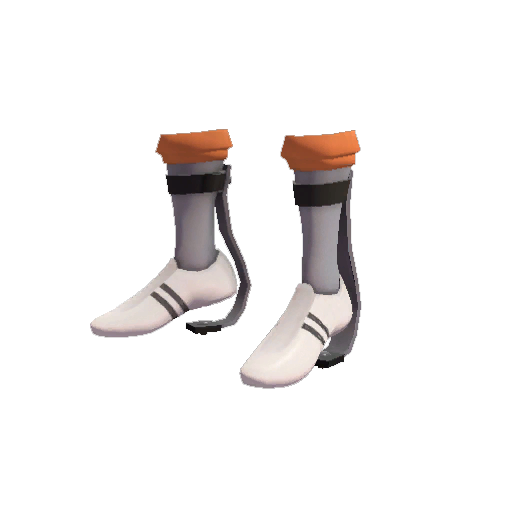 The Long Fall Loafers
Level 69 Boots
These curved titanium shock-absorbers connect to the base of your
spine and run down the inside of both legs. Now when you fall from a
great height, the agony of impact will be absorbed, then conveniently
redistributed to your whole pain-wracked body.
Item Definition Index: 1032
Item ID: 1738011017
Original ID: Same
Origin: Achievement
Backpack Slot: 1980 (page 40, row 3, column 10)
Equipped: No
Did you know the backpack view settings you set in the
Account / Settings page
(such as showing unusual effects) also apply here?
Item History
| Name | Item | Item Id | Date Acquired | Date Traded/Deleted |
| --- | --- | --- | --- | --- |
| Snooze | | 1,738,011,017 | July 30, 2014, 01:45:29 GMT | N/A |
Note: Dates acquired and deleted refer to the time that TF2Items.com discovered the item inside of or missing from the player's backpack. Only players that have had their backpack viewed on TF2Items.com and have public profiles have been included in the search.
Created by: Tony "Drunken F00l" Paloma from SourceOP.com
Page generation time: 0.9662sec