Detailed Item Info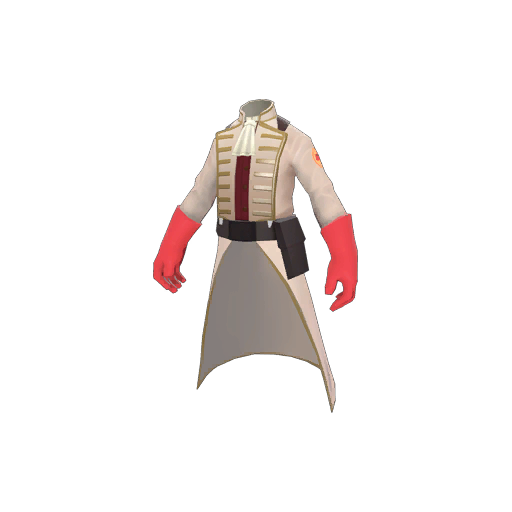 Genuine Foppish Physician
Level 1 Apparel
Whether you're trepanning a skull to let out the sickness ghosts or
attaching enough leeches to a patient that they'll pass out from blood
loss before you cut off any suspicious-looking limbs, this dapper
ruffed shirt and coat will assure your patients that they came to the
right place for their dangerously insane 18th century medicine.
Item Definition Index: 878
Item ID: 1146649107
Original ID: Same
Origin: Steam Purchase
Backpack Slot: 560 (page 12, row 1, column 10)
Equipped: No
Did you know the backpack view settings you set in the
Account / Settings page
(such as showing unusual effects) also apply here?
Item History
| Name | Item | Item Id | Date Acquired | Date Traded/Deleted |
| --- | --- | --- | --- | --- |
| Private Profile | | 1,146,649,107 | October 4, 2012, 09:57:25 GMT | N/A |
Note: Dates acquired and deleted refer to the time that TF2Items.com discovered the item inside of or missing from the player's backpack. Only players that have had their backpack viewed on TF2Items.com and have public profiles have been included in the search.
Created by: Tony "Drunken F00l" Paloma from SourceOP.com
Page generation time: 1.1374sec